EPT20RAP Electric low order picker
Description
Technical Parameters
Application
Download
Description
The EPT20RAP from VIFT is your choice when it comes to low level order picking.
With its strong and powerful AC motor,intuitive control and
excellent performance,it will help you increase the productivity and increase the safety in your warehouse.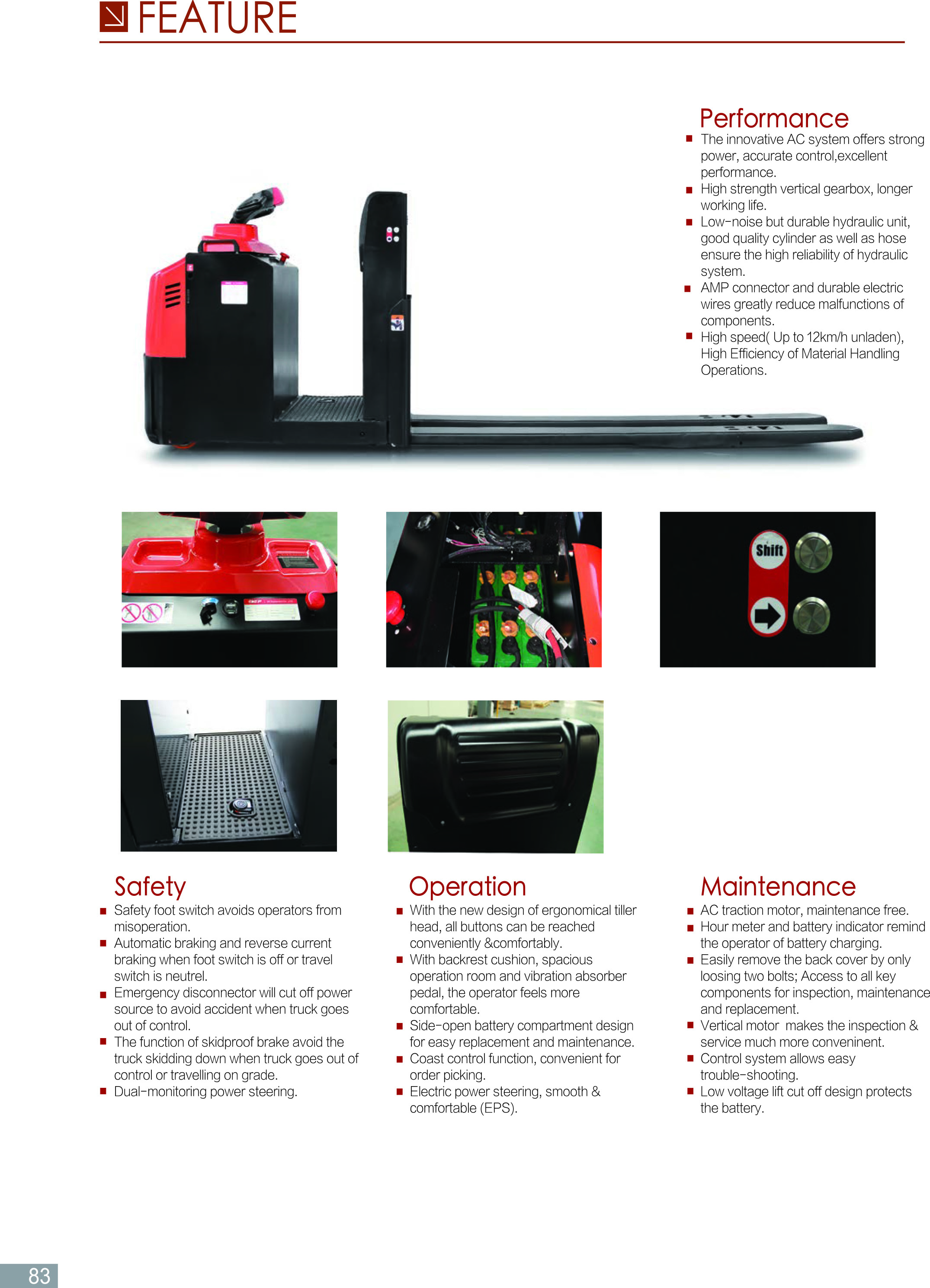 Technical Parameters
At VIFT we combine a strong and stable truck with components in standard configuration, that will cost extra at other suppliers, while keeping a
generally low price level. Find out more about our order picker trucks now!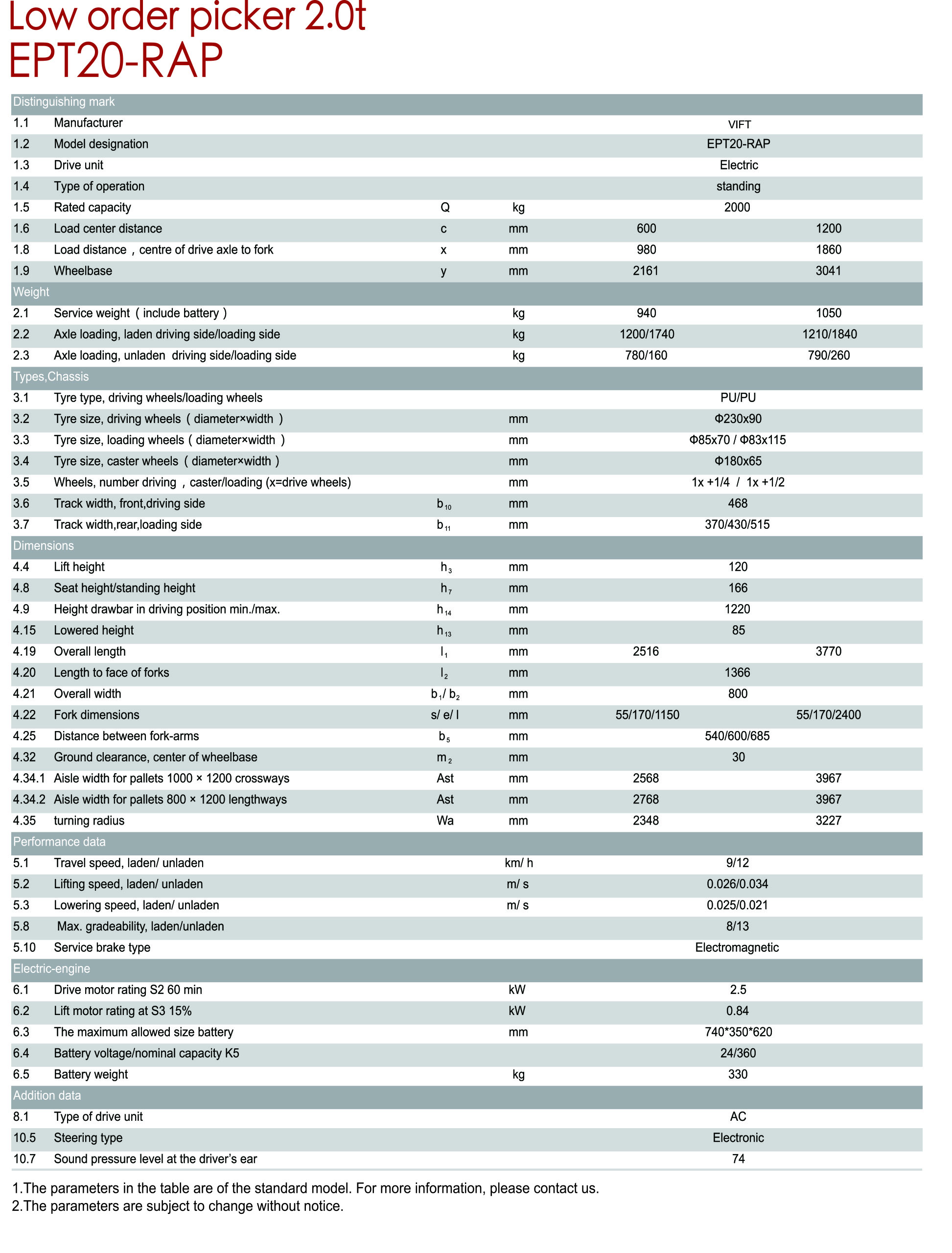 Application
The order picking truck EPT 20-RAP is designed to suit the complete order picking and transport process in the warehouse. With its safe and ergonomic driving platform, the order picker has a good view on his surrounding area and can safely steer the pallet truck
through the warehouse. As he can enter the truck from both left and right side, the picking process is very ergonomic and fast. The EPT 20-RAP can be delivered with forks for 1 or two pallets to suit your order picking application.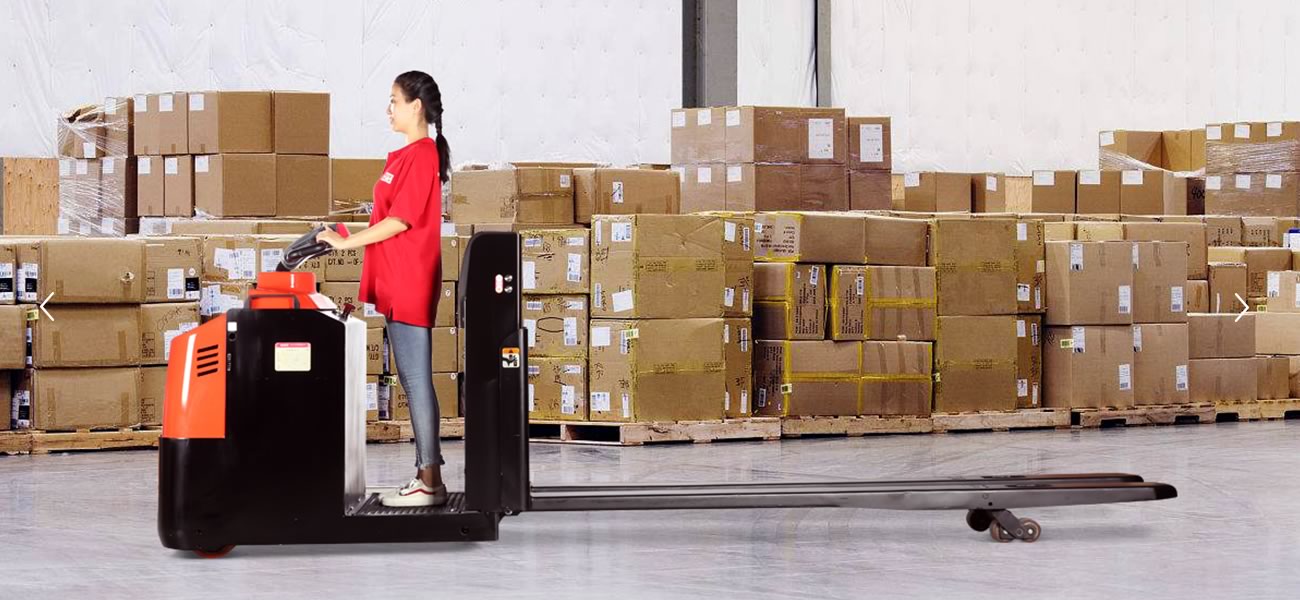 Related Product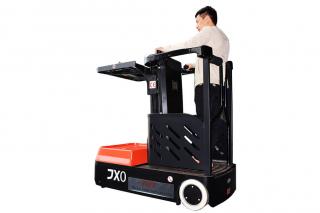 JX0 electric order picker
The JX0 from VIFT Equipment is the new generation work assist vehicle. The main advantage compared to its competitors is the extremly stable mast and ...
Read more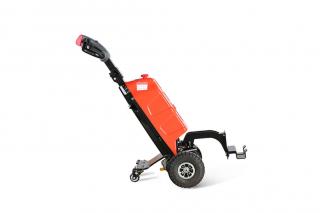 QDD10 Electric Tow Tractor
The QDD10 tow tractor from VIFT Equipment is a simple and small tool to tow trolleys around your warehouse, production or logistics center. It can tow...
Read more