VIFT tell you how to improve forklift safety in cold weather
VIFT tell you how to improve forklift safety in cold weather
Jul 26, 2014
Forklifts are an essential piece of machinery for lots of industries, and they make everyday lifting and handling of heavy goods much faster, easier, and less labour-intensive. But these useful machines can also present a number of hazards, both for those behind the wheel, and other workers on the factory or warehouse floor. And, when winter sets in and ice, snow, strong winds, and heavy rain become a problem, those risks become even more serious.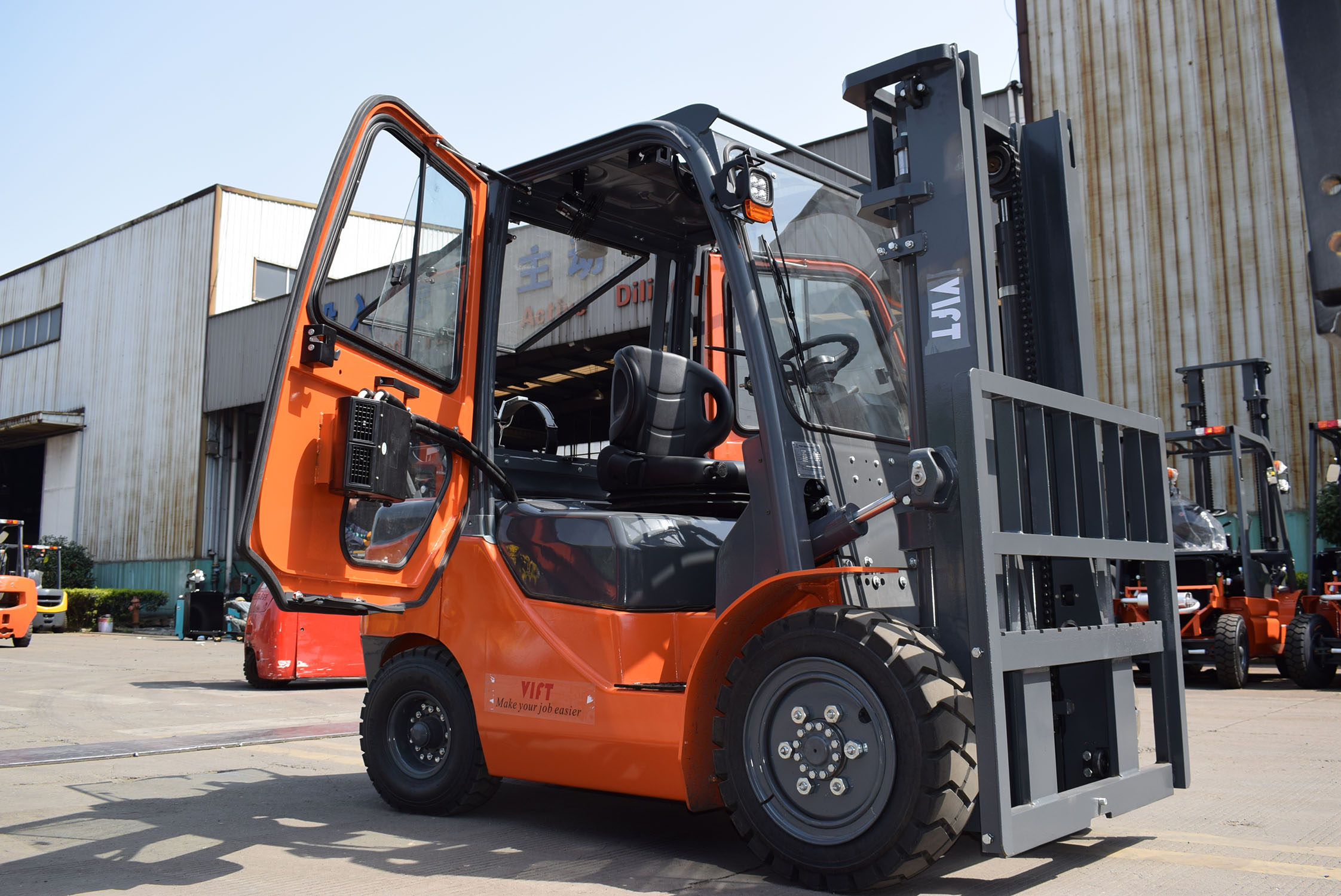 In this post, we`ll discuss the essential measures you should take to keep your forklift operators and other staff safe over the coming winter.
Improve visibility
Winter means dark mornings and early sunsets, so it`s likely that your staff will be spending at least a couple of hours of each shift working in poorly lit conditions. This may not be an issue if the majority of your work is done inside a factory or warehouse, but it can present a serious hazard when using forklifts outdoors.
Operating a forklift in low light increases the risk of a collision or crash, so you need to take measures to help improve visibility. Workers on foot should wear hi-vis clothing, so they`re more visible to drivers. It`s also a good idea to kit out your forklifts with additional safety lights and reflective signage to ensure pedestrians are aware of them as they move around the site.
In addition to this, you should ensure that all work areas are well lit by installing extra work lights during the winter months. Sprawling sites may benefit fr-om mast-mounted flood lights, which will illuminate large areas efficiently.
Ensure operators are protected fr-om cold stress
"Cold stress" is the medical term for when the temperature of the skin drops too low, meaning the body can no longer maintain a normal temperature. If left untreated, it can go on to cause serious health problems, like frostbite and hypothermia. So, during cold snaps, it`s essential that you ensure all employees have the right clothing and personal protective equipment to stay warm, comfortable, and safe during outdoor work.

Not only will providing your staff with the appropriate PPE help to protect them fr-om cold stress, but it`ll also be much easier for them to focus on the job when they`re warm and comfortable, meaning they`re less likely to lose concentration and be involved in an accident. In extremely cold weather, it may be sensible to install forklift cabin heaters, too.